JumpSport StagedBounce Trampoline System 12'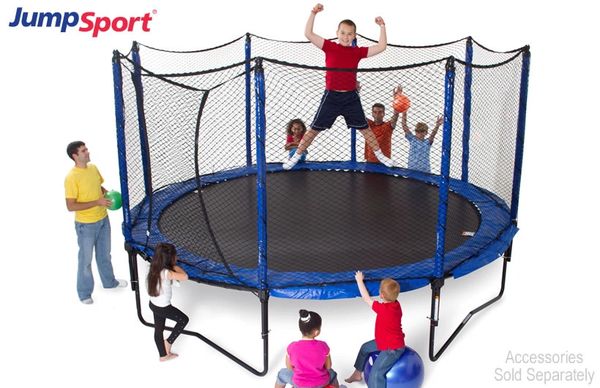 JumpSport StagedBounce Trampoline System 12'
Trampoline
Safe, fun, & high quality performance the entire family will love!
Available in a 12' or 14' model options.
Features StagedBounce technology; as your kids grow, so will their bounce.
Spring configuration designed to increase safety and reduce risk of injury for a softer landing and smoother rebound.

Enclosure
Our triple fail safe system creating a net that is reactive to your kids play; straps and bungees at each pole makes it when the jumper goes into the net
1 ½ thick poles that are covered with foam and UV treated blue PVC matching the striking blue of the trampoline pad.
Rated for 230lbs jumpers!