PowerBounce Trampoline System 12'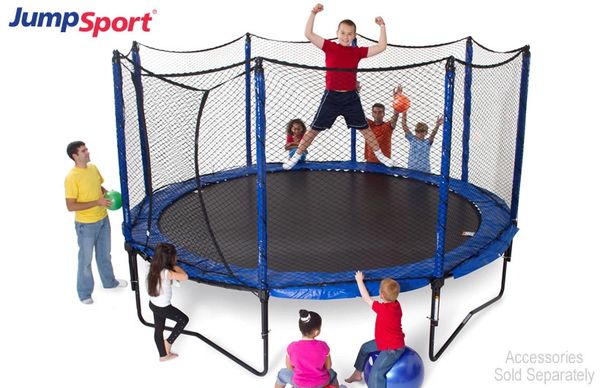 PowerBounce Trampoline System 12'
Trampoline:
Kids bounce to new heights of fun while still playing safe!
Extra springs packs extra horse power, bounce for bounce
Highest weight ratings in it's class
Includes our exclusive: PowerArms, PowerHooks, and PowerSprings

Enclosure:
Patented Triple-back-up™ safety design with added strap and shock cord suspension system.
70% stronger than our other systems; rated for up to 295lbs jumper.
Compatible with the our most popular selling accessory – JumpSport Basketball Hoop