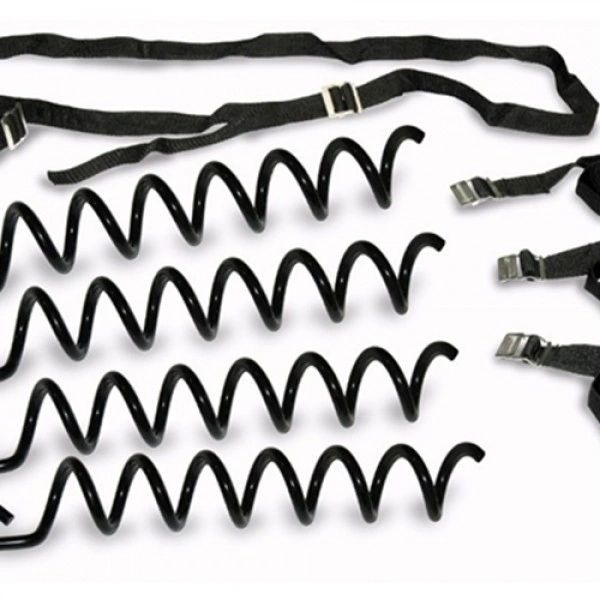 Trampoline Anchor Kit
Protect Your Investment! Secures your Trampoline to the ground!
4 large, heavy-duty "cork-screws" twist into ground. A sturdy strap secures to each cork screw and attaches to the frame of trampoline. When properly installed, the trampoline will be divided into 4 equal sections to evenly distribute the tension and safety secure your trampoline and enclosure to the ground. Helps prevent strong winds from moving/flipping your trampoline.