ABOUT Seasons
YOUR PLAYGROUND EQUIPMENT COMPANY FOR QUALITY AND SAFETY
Seasons is a playground equipment company with locations in MS and we're proud to serve customers, children and families across the area. If you're looking for a reliable playground equipment company in MS or your state, we fit the bill.
WHY SEASONS PLAY SYSTEMS?
At Seasons, our purpose is to become the most trusted and reliable playground equipment store in MS and the surrounding areas. To that end, we:
Work to become the safest playground equipment supplier in MS and the surrounding regions.
We don't just sell outdoor playground equipment. We test it, check the designs, and test again. Our indoor and outdoor playground equipment is worlds away from discount products made with inferior materials. All our equipment has safety and quality built right in. From sturdy wooden playsets made with 100% percent chemical-free solid cedar to our extensively tested, sturdy trampolines, our number one goal is safety.
Strive to become among the most trusted playground equipment suppliers in MS and other states.
 Over a period of time, we've stood by our products. When you buy our outdoor playground equipment for residential or commercial locations, you know we'll address any issues. There's no fine print and no exceptions. Even if carpenter bees attack your wooden playsets, we'll handle it.
Take action to become the most customer-focused outdoor play structures installation company.
We believe as a playground equipment company serving MS, LA, AL and AR , we need to be able to provide the type of service you and your family deserve. It's why when you drop by one of our centers, you can test our playground equipment and even play on it at our stores. It's also why make it easy for you to contact us if you have any questions. We offer installation and other services and work hard to support you every step of the way so your children can enjoy many years of play.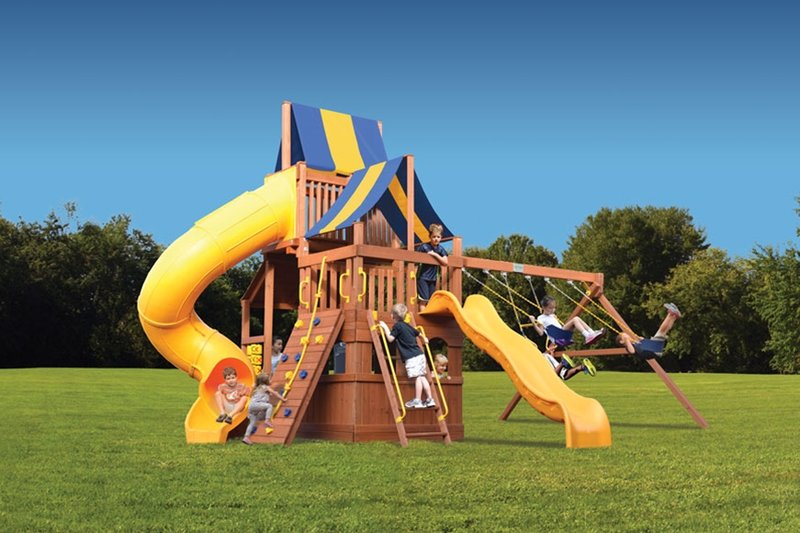 OUR MISSION
Our goal as one of the premier MS playground equipment suppliers is simple: We want to provide the highest quality playground equipment to ensure years of active and creative play for your children. That's it. Our main goal is to make children happy while keeping them safe.